Posted on | December 10, 2013 | No Comments
For those about to ROCK! WE SALUTE YOU!
Music is such an essential element in the lives of families and key to a child's development and environment!
That's why we've devoted an entire gift guide to Music Lovers!
Whether you're rocking out or checking out great music and music history, we have some awesome gifts for your little music lover this holiday season!
Parents and kids looking for a break from the ordinary will appreciate this They Might Be Giant's imaginative collection of stories and songs. Bed, Bed, Bed features four brief stories written by the Giants and illustrated with surreal panache by Marcel Dzama along with a CD featuring all four stories in song version.
Give your budding musician's rhythm skills a workout with wooden musical instruments from Hape.
Made with plywood and finished with completely non-toxic, child-friendly paints and finishes, you will feel good about giving these to the little kiddos in your world and having these in your own home!
The Early Melodies Maracas Set provides your child with two uniquely shaped, easy to hold maracas for creating accents to songs. Fun and easy to play, these maracas are great instruments for family sing-alongs and make believe concerts.
HaPe's rainbow colored wooden tambourine is beautiful and fun to play! A wonderful first instrument or addition to an existing musical instrument collection. We love the vibrant colors, funky spring theme and bright sounds.
Let your child march to the beat of their own drum!
Appreciation for rhythm and music. Hand eye coordination. Sensory perception. For ages 12 months and up. A 10 month old begins with a rap and a tap. Who knows what could happen next on this very beginner xylophone.
Four tune-able strings and a scaled-down body make this sturdy basswood ukulele the perfect sing-along instrument.
Eighteen kid-sized keys on this sturdy wooden piano provide a scale and more fun for mini maestros.
Appealing to children's sense of the absurd, while tickling the funny bones of adults with in-jokes about punk rock's stars, fashion and foibles, this is one of those books where parents and kids can look at the same page together and both laugh, but not necessarily at the same thing. From Blondie and The Ramones to anarchy and pogoing, via Johnny's rotten teeth, Iggy's boredom and Sid's silliness, Never Mind Your P's and Q's – Here's the Punk Alphabet it's the funniest, silliest, punkiest and definitely the most anti-social A-Z you'll read this year. In the nicest possible way, of course.
From Acca Dacca to Led Zep, via Gene's tongue, The Stones' refusal to die and Ozzy's problems with dog poop, M Is for Metal! is the funniest, silliest and definitely the loudest A-Z you'll read this year.
Rock your kiddo to sleep analog-style in Maxomorra's ultra-soft two-piece shirt and pants set featuring cassettes, records, turntables, and earmuff headphones – way better than any mp3 players. These pajama sets are imported from Sweden and made of 100% organic cotton.
Pay tribute to favorite musicians with our collection of icon tees featuring Dolly Parton, Thelonius Monk, Sun Ra, Iggy Pop and Grandmaster Flash!
Rock on! Let the music play!
Posted on | December 3, 2013 | No Comments
The Big Weekend!
Making Holiday Gift Shopping fun and painless is what we're here for!
We've created these great gift guides to make shopping for the kiddos in your world easy peasy!!
Check out our favorite picks for the best gifts for artists of all ages!
0-2 years
2-4 years
5-7 years
8 years and up
Posted on | November 25, 2013 | No Comments
The Big Weekend!
Making Holiday Gift Shopping fun and painless is what we're here for!
We've created these great gift guides to make shopping for the kiddos in your world easy peasy!!
Check out our favorite picks for the best gifts for artists of all ages!
0-2 years
2-4 years
5-7 years
8 years and up
Posted on | November 18, 2013 | No Comments
The Big Weekend!
Our Holiday Rewards have been extended thru Monday, December 2nd. Stroller and furniture purchases of $500 or more will receive $100 in Holiday Shopping Rewards!
Shopping on-line? Why wait for Cyber Monday? Cyber Monday Special starts NOW! Free Shipping for orders of $50 or more + receive a free gift of HaPe's Geo Form Puzzle, with each on-line order.
There's something bigger going on than the big box experience!
We believe that shopping at small + local is a great way to find unique gifts for everyone on your list, have fun with your family and friends, and–just maybe–win some pretty incredible prizes, all by taking a stroll in Portland's best shopping districts.
There are 3 big reasons to shop small this Thanksgiving weekend!
Little Boxes: It's free to enter; just head into any participating shop on 11/29 – 11/30 to claim a raffle ticket. Make a purchase to earn bonus entries and unlock a 10% discount at the next Little Box on your list. Prizes including a travel package, an iPad, and a $600 shopping spree to the Little Boxes (and hey, if you miss that, there's still a chance to win $400 or $200 sprees). The more shops you visit, the more chances you have to win!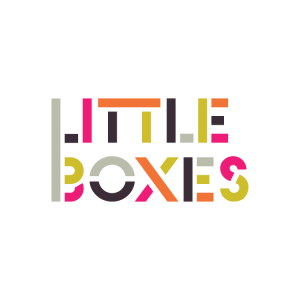 Supportland: Receive Triple Rewards on our Favorite Shop Local Rewards Program!

Mississippi Tree Lighting: Historical Mississippi Ave presents the Annual Holiday Tree Lighting on Saturday, November 30th from 4:30pm-6:00pm
Featuring notable children's performers Mr. Ben and the debut performance of the Portland Youth Ukulele Orchestra and Mo Phillips, families are in for a delightful treat. Stash Tea will be serving complimentary caffeine free and kid friendly herbal holiday tea.
The event is at Mississippi Commons between N. Failing and N. Beech on Mississippi Ave.

Posted on | November 18, 2013 | No Comments
Thanksgiving weekend is big in and of itself, and this year it's bigger than EVER!
This year Thanksgiving is joined by Hannukah to make for an especially special Holiday!
We've put together a wonderful gift for each night of Hannukah, to honor the festival of lights.
And don't forget the pancakes!
Please also check out our Holiday Gift Guide!
We have created these fun categories to help make shopping for the kiddos in your world super fun!
Gifts for The Artist
Gfits for Food Lovers
Gifts for Music Lovers
Gifts for The Thinker
Awesome Stocking Stuffers
Gifts for Mom and Dad
Gifts under $20
Gifts under $50
Posted on | November 12, 2013 | No Comments
We're loving fall and everything woodsy!
Black Wagon's fall collection of clothing for boys and girls reflects our love affair with the great outdoors.
November is a time to layer on cozy leggings, tees, sweaters and hats.
Enjoy the color show of the trees and celebrate with the hearty spirit of the lumber jack and love that is in the cool Autumn air!
Our inspiration for this love and lumberjacks theme comes straight from Misha Lulu with their heart leggings and red plaid lumber jack sweater.
Be sure to check out other great heart themed goodies from Stun, Mini Rodini, Krochet Kids and Babylegs too.
Our very Black Wagon Jolby and Friends Arrow Tee looks amazing with both, the Misha Lulu and Mini Rodini Heart leggings.
And everyone loves foxes! And Maxomorra has fox undies for boys and girls as well as pjs and night gowns.
Missie Munster's foxy tee is stylish and also a great match with the girls heart leggings.
Baby Legs holiday hearts winter warmers are uber cozy and sweet.
Our Neon Eaters lumber jack beanie is the next best thing to your little one having a beard of his or her own! Not to mention the laughter and photo opportunities it will bring!
Happy Harvest from all of us to you!!
Love The Black Wagon Crew
Posted on | November 5, 2013 | No Comments
Extended thru Dec 2nd!
Just in time for the Holidays!
Need some Stokke Tripp Trapp chairs to accommodate all the extra guests at Thanksgiving dinner?
That Oeuf Bunk Bed and Nook mattresses for the cousins coming to visit for the holidays?
The Stokke Xplory stroller to help you get around your vacation, just around the corner?
Black Wagon's Holiday Rewards are Here! Receive $100 in Black Wagon rewards just in time for holiday shopping!
With purchase of furniture, bedding and strollers of $500 or more, receive a $100 Black Wagon gift certificate.
This offer is available thru Friday, November 15th, 2013!
Rewards are valid thru December 31, 2013.
This offer may not be combined with other discounts, coupons or offers.
At Black Wagon we believe that children's books are the greatest gift that a child can receive. Books spark creativity, imagination and hope, just the things that children need to overcome challenging circumstances.
Please join us for our annual Story Time & Fire Trucks! Saturday November 9th, 10-11am.
Join us in kicking off the holiday season right with reading, stories, books, toys, giving, firemen, fire trucks and fun!
Donate any new toy or book and receive 15% off purchases of in stock merchandise thru Dec 20, 2013.
Posted on | October 29, 2013 | No Comments
You have brains in your head. You have feet in your shoes. You can steer yourself in any direction you choose. You're on your own, and you know what you know. And you are the guy who'll decide where to go. -Dr. Seuss
From an early age, we are fascinated with shoes. Just as many children are drawn to our shoe table as to our play area. Shoes inspire kids to splash through puddles, conquer mountains (okay, hills) and put imaginations into play! Nothing transforms an outfit like shoes. And nothing we wear could be more important than shoes. Good shoes are key to the healthy development of children's feet. We couldn't be more proud of our unique collection of shoes for babies and kids!
Check out Guava Mitt's new infant booties as well as favorites from:
Live&Luca
Hatley rain boots
Native Shoes
TOMS shoes
Vans shoes
Click on the link below for more details!
Facebook event
Posted on | October 22, 2013 | No Comments
Take advantage of these wicked discounts in celebration of the season!
This week only, 50% off all items in our SALE section.
Great deals on previous season merchandise includes clothing, shoes and puzzles!
Happy Harvest!!
Click on the link below for more details!
Facebook event
Posted on | October 15, 2013 | No Comments
Kids love the Neon Eater – Super Hero and Bandit hats, transforming an every day accessory into an essential costume element!
And whether your child is out for a laugh, making a fashion statement or having some serious imaginary play, Neon Eater – Viking and Lumberjack hats round out this awesome collection!
Monster Republic's awesome Transformer graphics will satisfy the Optimus Prime in your playful kid.
Lucky Fish – Owl and Snake tees are just perfect for the season, layering and keeping cozy this long winter!
Come and check out our next event!

Click on the link below for more details!
Facebook event
keep looking »